Convert More Leads With Our CRM Solution
elev8tech
With our all-in-one marketing and sales platform, you have all the tools needed in one place (while saving a fortune) to better streamline your entire client acquisition process via features such as: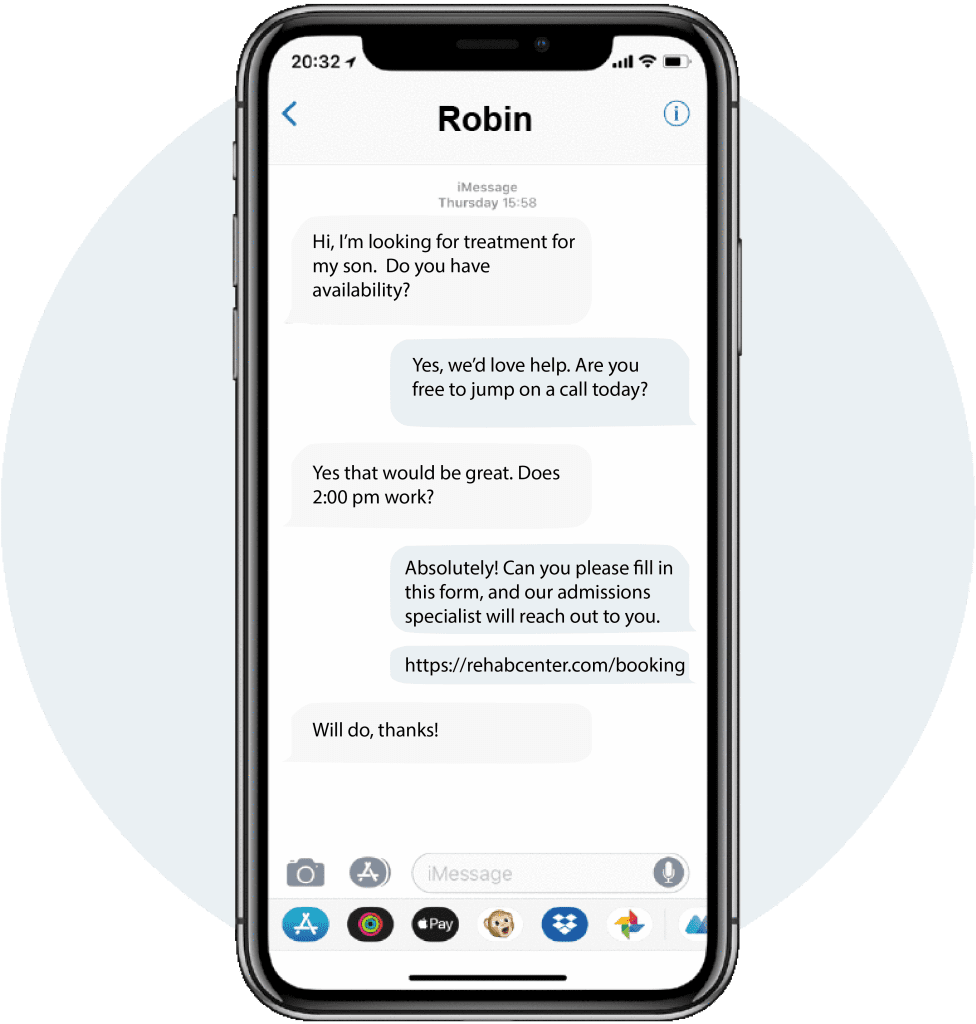 Integrate everything with our CRM & Tech enablement
Unify Your Marketing and Sales Databases with Seamless Platform Integrations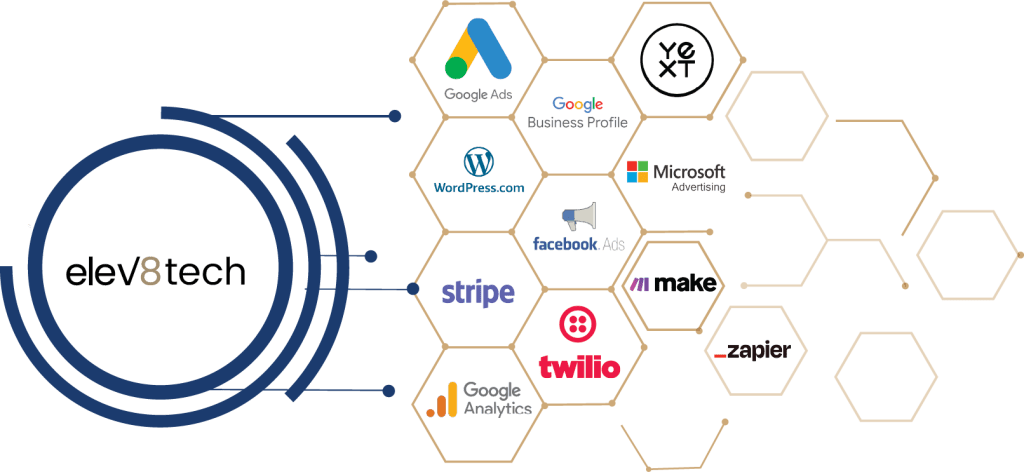 NURTURE MORE LEADS INTO CUSTOMERS
Maximize Your Revenue Growth with Automated Lead Nurturing
Setup automated lead nurturing campaigns using SMS, email, social media, and voice mails and close more deals by: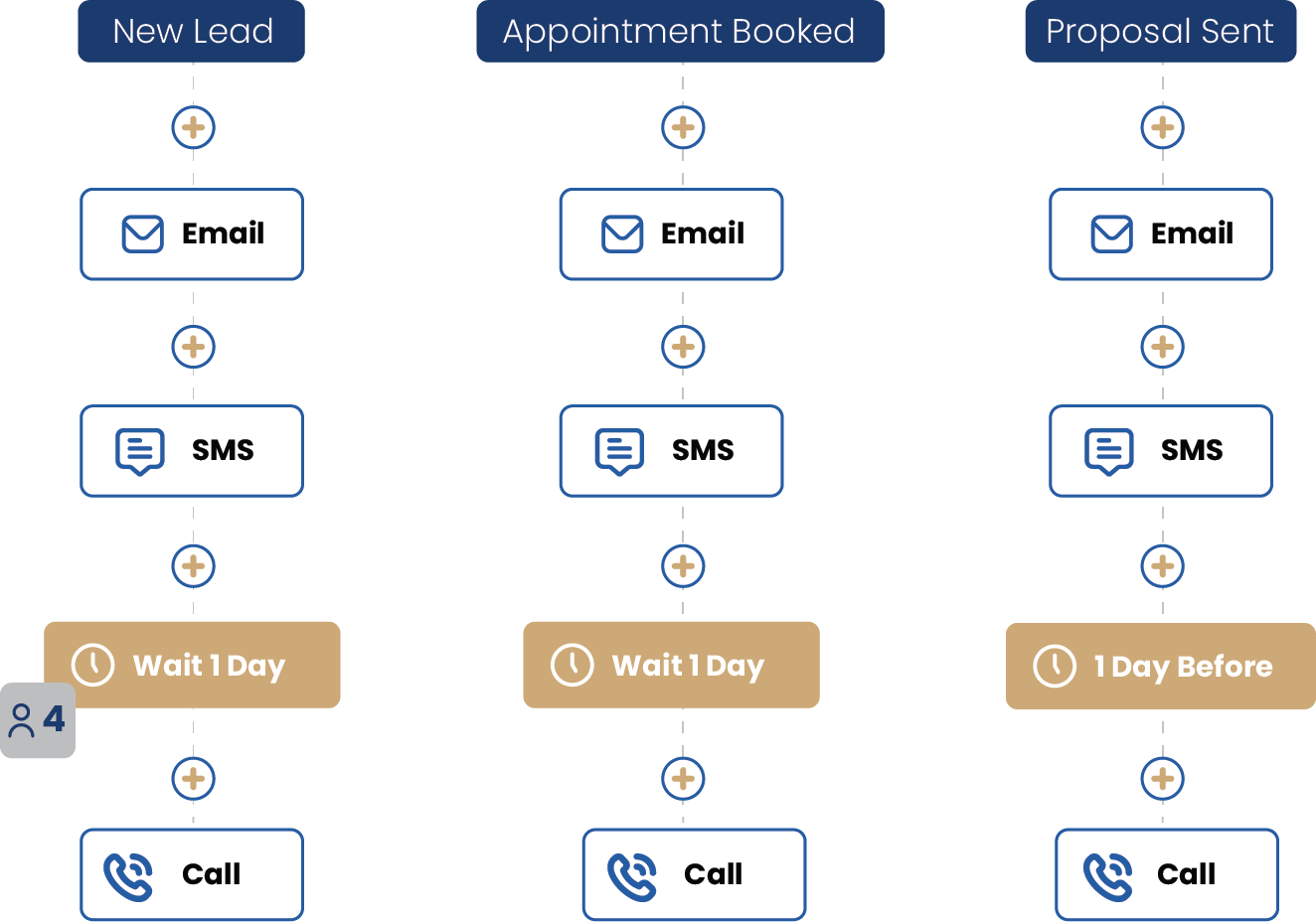 Book leads to your calendar without lifting a finger
Automate the process of appointment bookings without human input with our AI-powered campaign builder, featuring customizable messaging and intelligent conversation management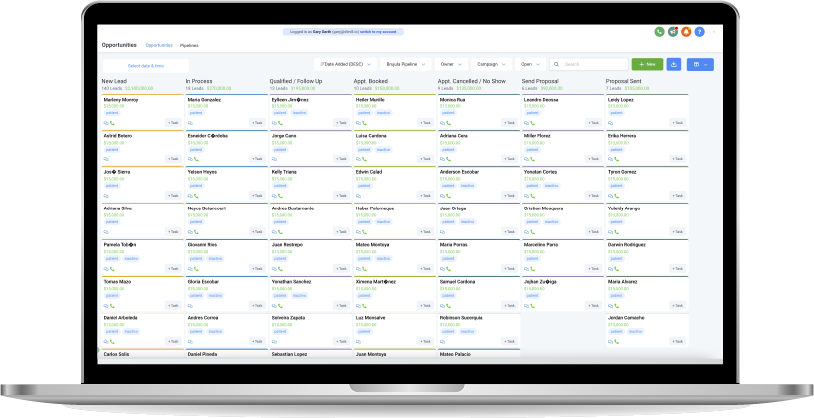 A Fully Connected CRM & Tech Enablement Platform to Help You Grow Better
Maximize Revenue and Growth with Automated Lead Nurturing
Streamline your marketing efforts and optimize your sales pipeline.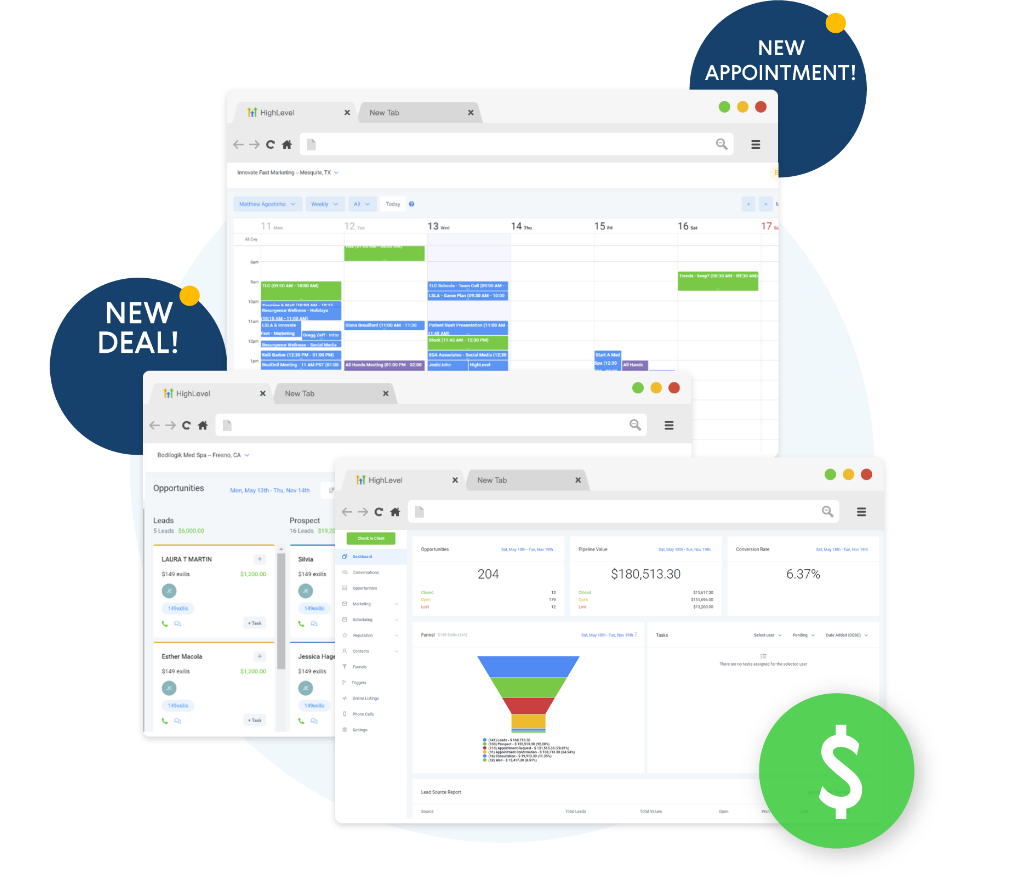 Get intel into what marketing efforts are the most effective in
driving sales

to your business

Integrate all your marketing channels into one holistic dashboard to know the best sources for admissions and double down on what works best for your business.  
Bring all of your patient communication channels  (email, SMS, calls, and social) to operate in one place to drive an overall higher response rate and efficiency. 

Call Tracking & Attribution
Identify which marketing and lead generation channels are driving the best results and gain insights from your sales team's inbound call performance.

Automate workflows and processes for all your new client communication cadences enabling you to more effectively scale your sales team and new client acquisition efforts. 
Analytics & Reporting Dashboards
All your marketing performance and analytics are stored in one place.

Call Tracking & Attribution
A key feature of elev8tech is our integrated call-tracking solution which helps your team stop leads from slipping through the cracks and optimizes overall performance. Get answers to your questions, such as:   
Which keywords, ads, campaigns, or overall marketing channels are driving the most qualified leads for your facility? 

What is your lead conversion rate and what are your top-performing marketing campaigns?

How can you allocate more budget toward the campaigns and reps that are driving the best return on investment for you?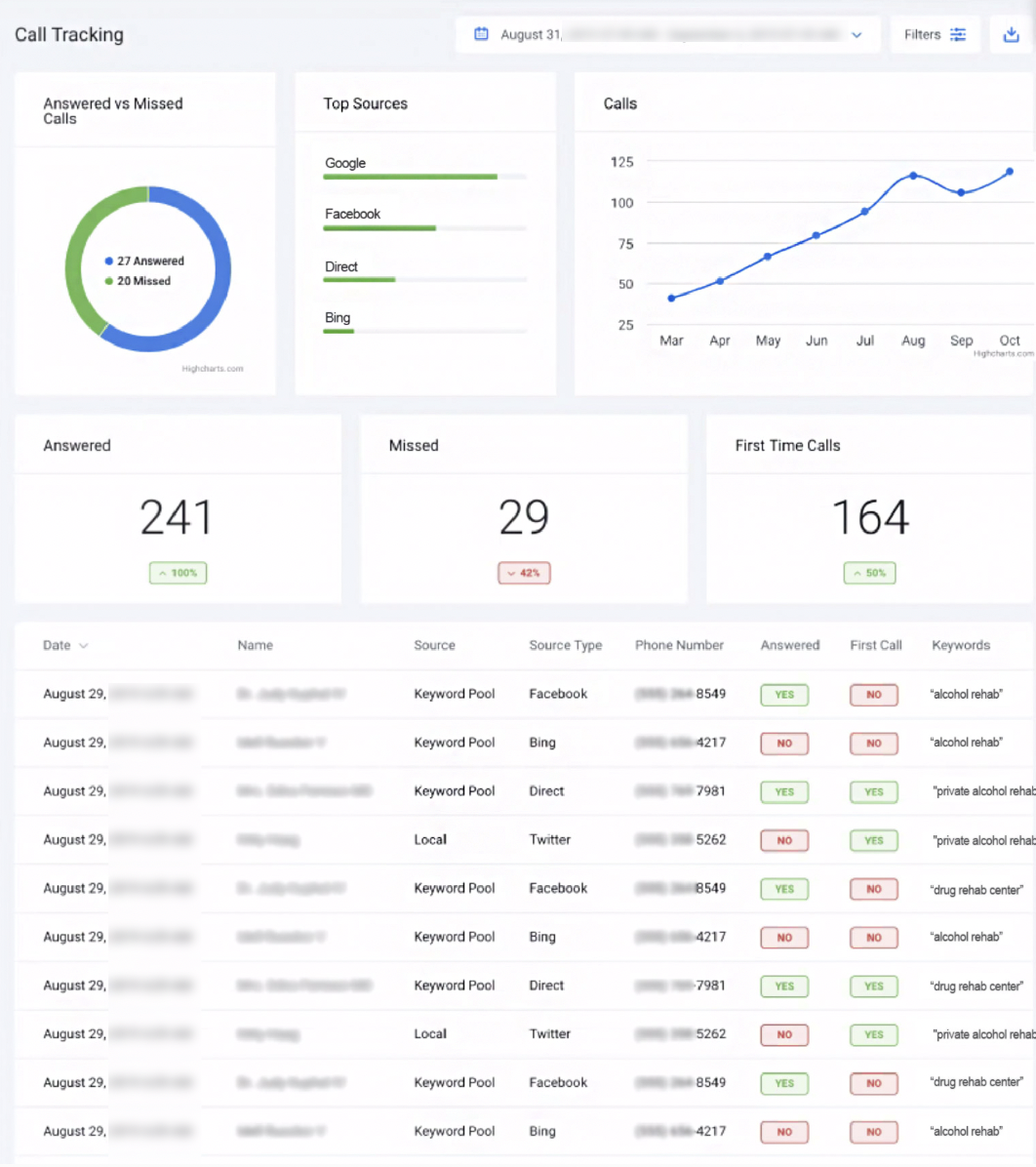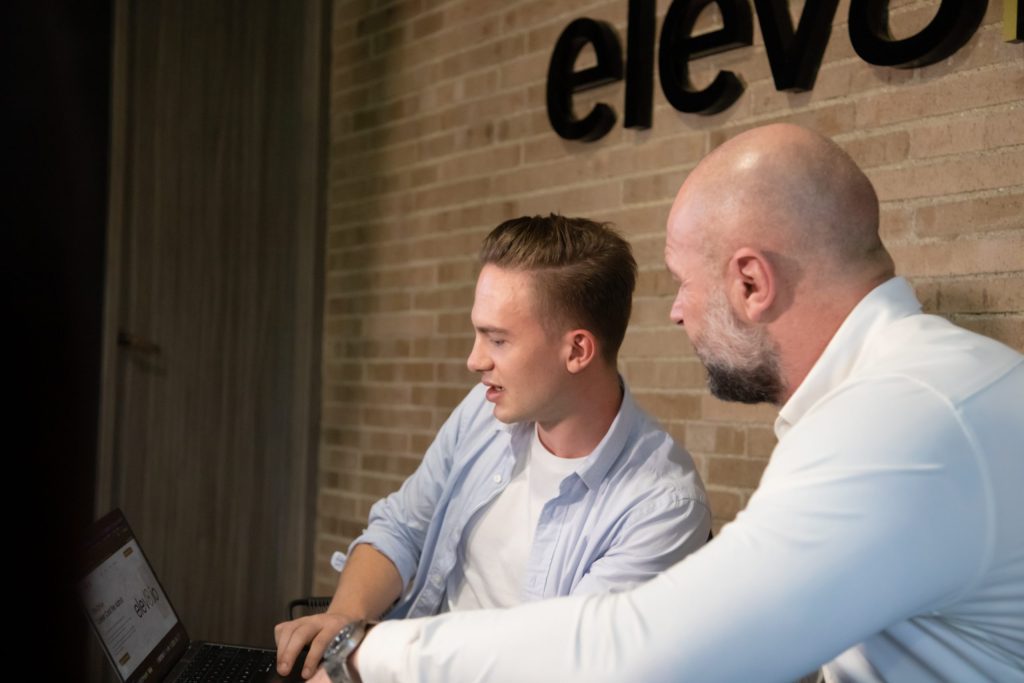 Schedule Your Demo and Start Accelerating Sales
Fill this quick form and we'll be in touch ASAP
Grow your knowledge with our web resources.