INCREASE YOUR ADMISSIONS AND 10X YOUR REVENUE
If your facility intakes are based on referrals, SEO, PPC, or all three, the good news is you probably haven't even reached 50% of your potential.
This book arms you with a blueprint to critical, outside-the-box thinking about your sales and marketing operations.
The methodologies in this book will teach you how to get the most out of all your sales channels and integrate them with your sales/marketing (smarketing!) efforts to maximize your occupancy rate.
Global Head of Sales Enablement at Google
"This masterful sales blueprint covers the entire range of what it takes to be successful in B2B and SaaS sales. I trust you'll benefit from it as much as I have."
"If you're a smart reader looking to uncover invaluable lessons from the outbound B2B and SaaS sales trenches, look no further. Gary's book is literally a comprehensive sales bible. Startup founders, sales leaders and marketing executives will all find highly relatable stories, strategy insights and plenty of proven best practices, plus techstack recommendations they can immediately apply as they lay the foundations to successfully scale growth. Gary's done it all. This is advice you can trust."
"As a partner with Microsoft Advertising, Gary helped put a region on the map. He did nothing short of shifting mindsets. He was key in marrying a near-shore business model and offering best-in-class digital marketing services. His determination and passion changed the way we think about winning business. He didn't just win new business; he built a playbook that extended customer lifetime value. Gary is the type of person who knows how to find opportunity, attract the right people, and win partnerships for the long haul."
"Gary was one of the strongest sales leaders I worked with when I ran Google's reseller business in the Americas. He built an amazing sales culture and high growth business from scratch. His teams were always highly engaged, motivated and constantly challenging themselves to be the best they possibly could. He combined this sales leadership with operational excellence, using technology and automation well to help scale his business."
"Gary has a successful track record of building profitable B2B and SaaS sales driven companies from scratch. His Sales Blueprint is a must-read for the steps it takes to accelerate your company's growth with proven strategies and recommendations with a customer driven mindset that you can only find from an industry vet like Gary."
Founder of an Inc. 5000 Fastest-Growing Private Company for 4 Years In A Row Has Published The Blueprint That Helped him Acquire More Than 11,000 Clients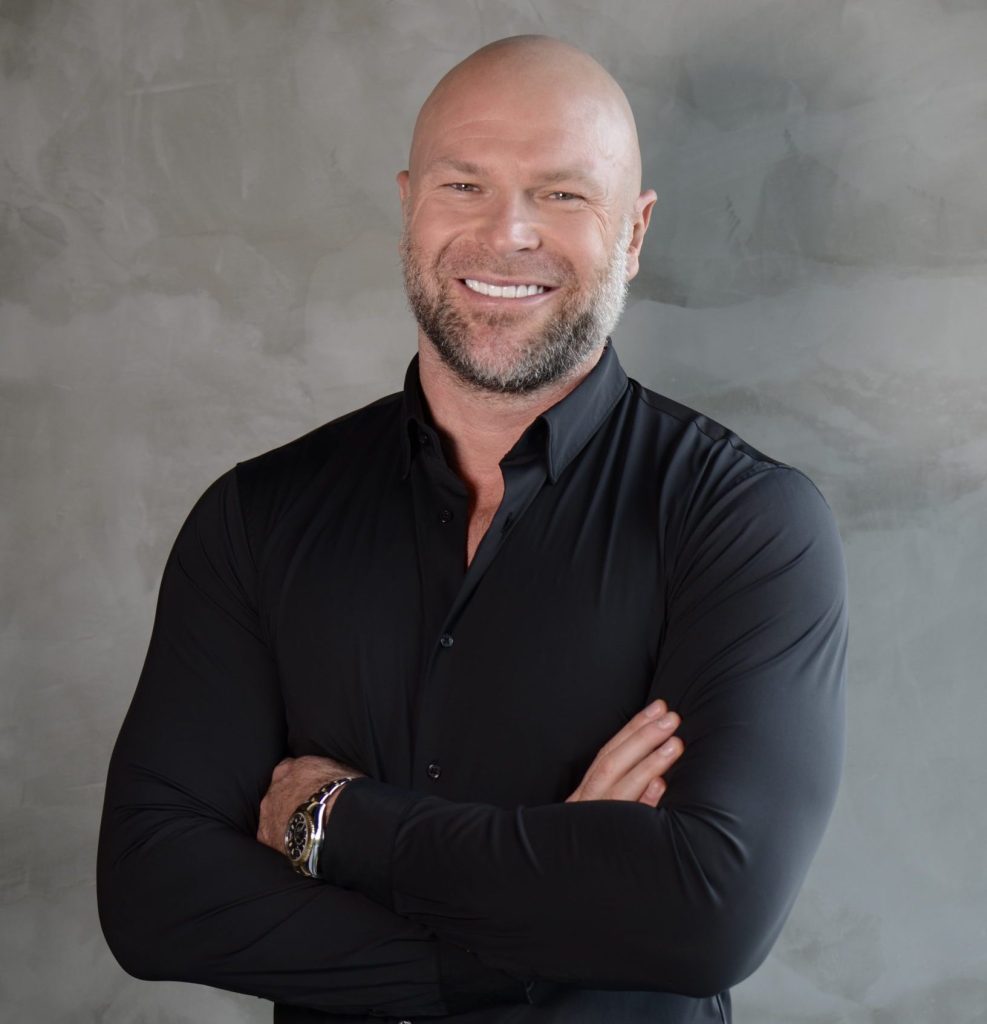 Before starting my Growth Accelerator, elev8.io, I sold my marketing agency, which over 10 years helped more than 11,000 advertisers, managing $300 million in ad spend and was awarded the Inc. 5000 Fastest-Growing Company 4 years in a row.
I then went on to become an angel investor and was about to invest in two rehab centers.
This blueprint is helping centers boost conversion rates on their admissions intake, filling beds, and maximizing profits. 
This is why again, I wanted to bring this book to YOU!
I can guarantee it will provide you with actionable steps that your team can implement and that will impact your bottom line positively.

SEE WHY TOP EXECUTIVES AND SALES PROFESSIONALS ARE CALLING IT
'THE SALES BIBLE' ...
"Gary's sales blueprint carves out the way to save hundreds of hours trying to 'figure it out.' He's tested and proved his systems work. He understands that people are at the core of any business and teaches concepts that can take years to master!"
"This blueprint is a perfect distillation of Gary's strengths as a sales leader in the tech industry: a deep understanding of how to quickly identify a market's needs, technology's role as a force multiplier, and pathways to scale the business to realize profits. An excellent toolkit for tech and sales leaders out there."
"I will always remember my time working with Gary in sales as one of the best learning experiences in my career. His drive allows him to think outside the box and set audacious goals. His discipline is the key component of his success. He's an advocate for hard work and team effort. This book will be an excellent toolkit for tech and sales leaders out there."
"Gary is a thought leader in sales excellence. He is a respected visionary who knows channel sales enablement like no other. In my time as GM of Channel Sales at Google, Gary demonstrated quickly as a leading partner how to plan, execute, and scale a winning sales approach. This book clearly lays out the sales methodology, framework, and processes that fueled his company's success."
"It was impressive to see how Gary managed to build a strong reseller business from scratch, growing his sales team and keeping performance and operational excellence throughout the journey. He became one of Google's strongest partners while I was managing the program due to his ability to see and make things happen."
"When big thinking meets fundamental execution, amazing things are possible. People from all organizations can learn from Gary's experience and approach to business. Build a great team. Develop mutual partnerships, and most importantly, drive sales. This book can be an effective resource for anyone who wants to start a business or be successful as an individual contributor."
"Despite my fifteen years of sales experience, I've never ever seen a leader be so passionate and engaged when it comes to sales. Even when we were growing like crazy with over 200 employees and Gary was in the boardroom or corner office, he'd always make time almost every day to come down and sit with the sales team, take phone calls with us, and close deals! I can say with certainty that this is the book we have all been waiting years for Gary to write to reveal some of his methods, tactics, and secret sauce!"
"As an early reader, I'm excited to see this hit the bookshelves soon and recommend it to anyone who needs to crack the code with their sales and revenue. Gary shares tangible and actionable recommendations on how to assess your sales tech stack (new or existing), a thorough list of considerations and priorities before change/implementation, and how to get buy-in and adoption from everyone to secure success. There are too many fluffy sales books out there with little to zero value. This book is an exception and will yield significant returns if you implement just 10 percent of Gary's proven blueprint!"
"Gary is a truly legendary sales leader! He embodies all of the traits of a highly capable salesperson, yet he remains humble and respectful. He is consultative in his approach whilse still being able to hold his own during negotiations, all the while being charming and charismatic. I find myself walking away from every conversation with Gary a better salesperson, and his wisdom in sales is unmatched. When I found out Gary was writing a step-by-step guide to sales excellence, I immediately requested a copy because I knew that I would gain tremendous value from it."